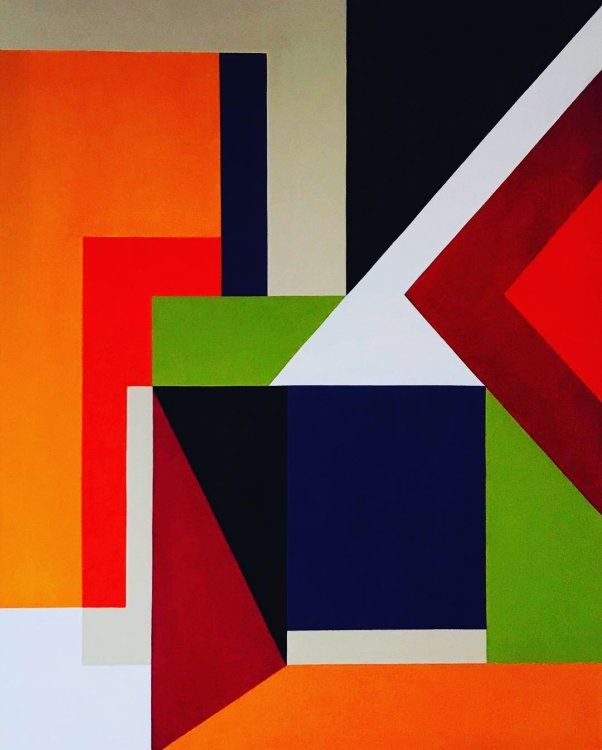 A huge and vivid geometrical abstract painting that can be hung any way up, is signed on the back and will be despatched ready to hang.
Acrylic on chunky canvas with painted sides in same design.
120cm x 150cm x 4.5cm
£550
FREE UK shipping.
Please enquire via Contact page for worldwide shipping charges.